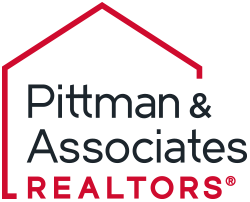 Serving the Triangle since 1976
REAL ESTATE IN THE TRIANGLE
For those of us who live in or have visited the Triangle — you already know we have it all! If you have not visited us… why not?? A great location known for its rich history and much more… sports, recreation, jobs, colleges and universities, business opportunities, RDU Airport, entertainment, museums, shopping, restaurants, breweries and much more. If you are relocating, let us show you there are many types of real estate to choose from: Single Family Homes, Condominiums, Townhomes, Over 55 Communities, Golf Communities and Horse Communities.  Local home builders as well as national builders have a range of For Sale New Homes, New Construction Homes or Custom Built Homes.
We at Pittman & Associates have a rich heritage in this triangle market, and we have listed and sold home and continue to work in the following areas:
Wake, Durham, Franklin and Johnston Counties. See one of our experienced agents for your next purchase or give us the opportunity to help you sell your home!

"Kathy was amazing from beginning to end! I would highly recommend her to anyone trying to sell or buy a house. She's very knowledgeable about the area and researched if she wasn't familiar with something. She's a top notch realtor!!"
"Marianne was perfect, this was the second time she helped us buy this house and then sell it. She was as engaged as we were communications was awesome her presentation was professional. Scale 1 to 10 she gets 12"
"Beth was very professional and patient throughout the entire process. Always followed-up night and day. Always returned my calls promptly. She is truly a gem!!!"